3 Steps To Get Government Grants For Your Small Business
When it comes to funding your small business in Canada, government grants are often the preferred form of funding.
Most government grants are free money, as in, non repayable!
While there are others, such as one time and renewable, partial contributions..etc, getting government grants for your small business is a win!
But how does it work?
Well, with the right formation, the best team behind you, you can get a government grant.
Below are the 3 steps to get government grants for your small business in Canada.
3 Steps To Get Government Grants For Your Small Business
As a small business in Canada, getting government grants could mean the difference between success and failure. It's life changing, for sure.
Before you get into any government grants search, it is important to keep a few things in mind, and that starts with the 3 steps below:
Finding the right government grants for your small business
Preparing the information needed for the grant agency
Applying for the government grant
But before we get into discussing the steps, it is important to first find out if you are eligible for any government grants.
Eligibility really depends on a number of factors, and it is always a good idea to get a funding expert to guide you through this process – to request help, you can speak to an expert by calling 1-800-288-9691
The below are the most "government grant funded" industries.
While more industries exist that may be eligible for a grant, the major ones, with the maximum funding are listed below.
If you don't fall into the listed categories, you may be eligible for other options by the government as well. Take a look at the Funding Database for all government grants, loans and tax break/credit options.
Top Tier Government Grant Industries in Canada
If your business or startup fit's into the below government grant industries, they are considered to be the top tier – which often results in millions of dollars in funding available from the various government grant programs. These programs come from the various levels of the Canadian government, including the local, provincial and federal levels.
Not for Profit Organizations & Charities
Technology and tech related industries
Medical industry
Environmental industries
Agricultural based industries
Indigenous run businesses
What does this mean for you if you fit?
Get in touch with a funding expert and take action now to apply for available government grants for your business.
If however your business does not fit into these top 6 tier government grant industries, not to worry – you may fit into the next tier.
Lower Tier Government Grant Industries
While many government grants provide big dollars to the top tier industries, the lower tier such as the below listed business industries can provide numerous grants to assist. These include:
Import and Expert businesses
Infrastructure and Affordable Housing
Media companies
Mining
Arts and Culture
Employment
Municipality and community businesses
If your small business does not fall into any of the above top tier, or lower tier government grant getting industries, not to worry – take a look at the Funding Database and see what funding and other grant options may apply for your specific needs.
Expert Government Grant Tip:
When applying for any government grants, it is always a good idea to research the purpose of the funds before you apply. By purpose of funds, we mean determine what the agency has created the budget for. What do they went to fund? Why? What is their long term picture? Base your application and focus of your government grant application towards this goal!
If you need expert help in finding government grants for your business, or to help you apply – speak to a funding expert now.
Moving on – if you've determined that you fit into one of the government grant industries, and you may be eligible – the next step is to follow the 3 key steps!
Step #1: Find the right government grants for your small business
All government grants are publicly available – but – there is a time saving trick to finding them.
The available government grants are scattered across Canada – they are funded by the various levels of the government, though many different funding agencies, that finding them could take weeks – if you know where to look. And as a business owner, nobody has that much time.
One of the last things you want, when looking for government grants for your small business is to waste all of that time, and come up empty. So, expert help is 100% recommended.
But it all depends on your time; and how much you value it.
As a business owner, is it more beneficial to you to spend 2-3 weeks of your time trying to find a government grant – if you're lucky? Or, is it better to have access to a Funding Database that has ALL of the available government grants listed for your small business, with expert assistance with the search, applications and though the entire process?
If you see the value, register now and access the Funding Database.
As of today, the Funding Database has over 1,500 different government grants, government loans, tax breaks/credits and funding options. A life saving tool if you are a business owner in need of funding.
A few key points to always remember when finding grants:
Just because a government grant exists, does not mean you are eligible – always find out before you waste your time.
Only apply for government grants that you match the criteria for (based on your location, industry and funding needs)
As funding programs change near daily, it is important to stay on top and always check new and closing grants
Do not apply to a government grant without a proper business plan
Step #2: Prepare all of the needed information
If you have followed the first step and have found a government grant for your small business, the next step is to prepare all that you need.
All that you need may vary from program to program as each government grant may have different criteria and requirements.
The general criteria of most of the government grant programs is that you as the small business owner have a solid business plan – get one made with the business plan tool. Within that business plan, your financial projections must be solid -0 and this often means 3 to 5 year projections including a balance sheet, cash flow and a profit loss statement, as well as a detailed breakdown of how you plan on using the funds, and how much you need!
Unless you go in prepared, you won't get very far.
When  it comes to applying for government grants, or any type of government funding, it's always the easiest to try and wing it – see what the agency wants and asks for, and provide it on the spot – BUT, this is definitely the wrong approach.
Take the time – do it right.
Speak to a funding expert today by calling 1-800-288-9691 and see what else you need to make your government grant application a successful one.
Keep in mind that right from the start, you should be able to answer questions about who your customers are, what the market is, how you plan on growing the business, what your financial figure looks like, how much funding you need, what it's for…etc
If you got it, time to move on to the next step.
Step #3: Apply for the government grant
Once you have found the government grant you want to apply to and you have prepared your business plan, pitchdeck, projected your financial – the application stage is next.
About 85% of small businesses that come to this stage, give up or fail.
The most common problem is that you simply don't know how to do it – the government grant applications are complicated – think about a mortgage application + a passport renewal + some added medical history documents – all in one (that's complicated!)
You may have a ton of questions and frankly, the funding agencies simply don't have the resources to help everyone.
You can get expert help with the funding applications here
It is also important to have an expert review your application before submission!
SEARCHES RELATED TO BUSINESS GRANTS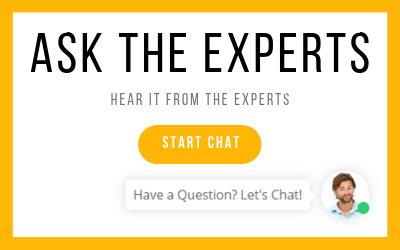 I WANT START A BUSINESS IN...
IS THERE HELP IN MY INDUSTRY?
Try the Startup Assessment now and find out what your business needs to succeed.